Discover more from Not Pretty, Not Rich
A newsletter about doing things the hard way.
Over 1,000 subscribers
16 million unemployed, and the market had its best week since 1974
Heyo,
This is Not Pretty, Not Rich— a newsletter meant to keep you up to date on what's happening in the markets and economy, and what you can do about it — if anything.
It's Friday, April 10.
———————————————————
Don't get your hopes up about a quick turnaround
We all want to know when we'll be able to resume our normal lives as the coronavirus outbreak has all but upended things for just about everyone. We've heard a whole lot of optimistic rhetoric from certain government officials (The White House, mostly), which is then almost immediately walked back by others (scientists, etc.)
So, it's hard to really get a grasp on how things are going. But you should probably expect that we're a long way from being out of the woods. JPMorgan is now expecting an economic contraction of 40%, and 20% unemployment by this summer. And we still don't really know how bad the unemployment situation is — though it's probably going to be astronomical. Unlike anything we've ever seen.
I'd like to be optimistic, and I think we all should try to be. But it's also important to look at the objective reality of the situation here: This is a once in a generation type of crisis, and the U.S. has made a lot of missteps. That said, we'll get through it, it'll probably just take a lot longer than anyone hopes or expects.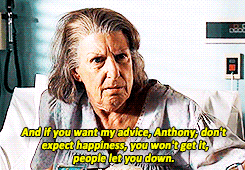 Explaining the disconnect
As I wrote about previously, there seems to be a real disconnect from reality when it comes to the stock market. We got another devastating weekly unemployment report yesterday — claims now total more than 16 million — and the stock market subsequently had it's best week since 1974 (it's closed today for Good Friday).
The main reason that the market is rallying, despite some bleak data, is that the Fed has basically decided that it will blast money into the economy in perpetuity — as much as it takes. There was also some movement in the oil sector, but the Fed's decisions are the main driver. So, if you're wondering why the disconnect from reality is persisting in some circles, it's that some people are feeling good about the government having the business sector's back. 
We'll see how it plays out.
Things you can do: Save on car insurance and look at refinancing
While we're still all stuck inside and hopefully staying healthy, there isn't a lot we can do. If you're out of work, you should still apply for unemployment and see what options are available to you for health insurance coverage. But you can also look at some ways to save money.
One way that I wrote about this week was by contacting your auto insurance company. If you have a car, and aren't driving it because you're stuck at home, some insurers are refunding customers or crediting them — essentially returning savings to customers as there are no claims to pay out. So, give your insurer a call and see if you can claw some money back.
And since interest rates have been cut to zero, now could be a good time to look at refinancing your debt, if you haven't already. That goes for mortgages, student loans, auto loans, credit card debt — anything, really. See what options are out there. Odds are, you'll be able to save some money.
It doesn't hurt to shop around. And you might as well, since we're all prisoners in our own homes.
Sam