Discover more from Not Pretty, Not Rich
A newsletter about doing things the hard way.
Over 1,000 subscribers
The $6,750 per-person plan to save capitalism
Not Pretty, Not Rich is a newsletter meant to keep you up to date on what's happening in the world, and how you can position yourself to take advantage. 
As always, feel free to connect with me through my website, on Twitter, LinkedIn, or send me an email at sammbecker@gmail.com. Also, if you enjoy this newsletter, I'd really appreciate it if you would share or forward it to others.
It's Friday, September 4, 2020.
———————————————————
What's shaping the world this week
Billionaire realizes that inequality could hurt the wealthy
Billionaire Bill Ackman warns that economic inequality could act as another "black swan"
Bill Ackman, the 54-year-old CEO of the hedge fund Pershing Square Capital Management, issued a call to the world to tackle income inequality. In a letter to shareholders, Ackman writes that the growing income gap could, ultimately, create a "black swan" type of event or variable that presents risks to investors, i.e., the rich.
If you're unfamiliar with Ackman, he's one of the more famous, or at least visible figures in finance. He also made headlines earlier this year when he turned $27 million into $2.6 billion after essentially betting against the market — he saw the threat that the coronavirus pandemic posed, and made the right moves to profit off of it.
But back to his letter — Ackman writes:
"Despite its faults, we are strongly of the view that, while far from perfect, capitalism is by far the best system for maximizing the size of the economic pie … One of the principal problems with capitalism, particularly as it has functioned over the last several decades, is that wage growth has not kept pace with long term wealth creation."
In other words, the world has gotten much richer, but a relative few have prospered, while wages (and opportunities) for others have stagnated. This graph pretty much says it all: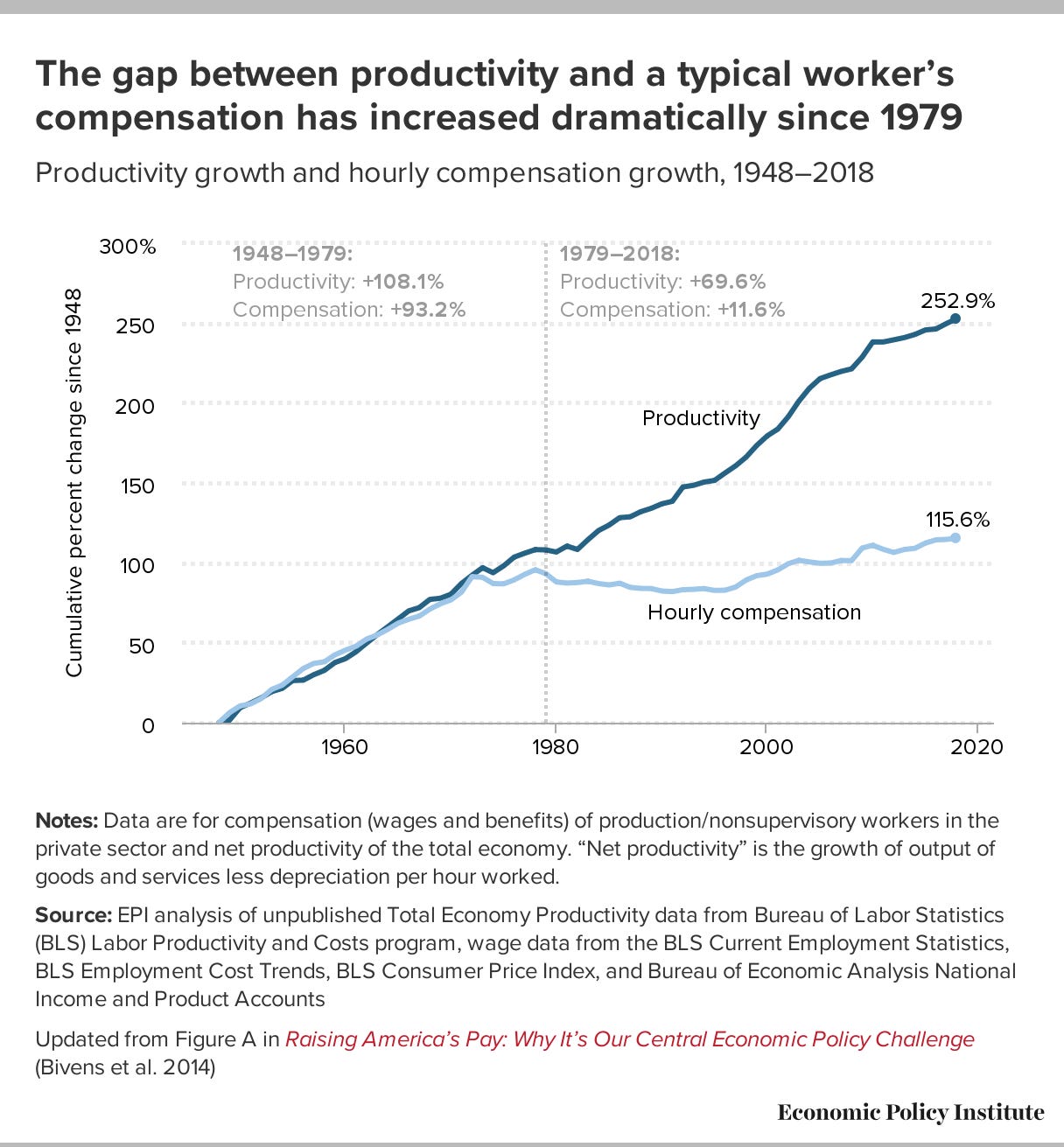 So, Ackman thinks that it's important to somehow redistribute America's wealth in order to keep people from abandoning the system or otherwise bringing on a full-fledged "Dark Knight Rises" scenario:
Which is more or less what he writes: Americans that have no ownership in the success of capitalism, and who are suffering economically, are more motivated to turn toward Socialism or other alternatives."
First off, it's refreshing to hear a billionaire speak up about tackling inequality, particularly after the pandemic is likely to set millions of people even further behind. Second, Ackman has a plan — and it's pretty interesting.
He suggests that the government take an active role in closing the gap by investing money for everyone the day they are born. He says that by investing $6,750 for every child born, the account should yield assets of more than $1 million by age 65, assuming 8% annual growth. That would cost the government roughly $26 billion per year. 
Now, $26 billion may sound like a lot, but it's really not — consider that we spend around $20 billion per year in fossil fuel subsidies alone, or almost $2 billion per year maintaining abandoned buildings. If $26 billion could almost guarantee retirement funds for most, if not all Americans, this seems like a proposal we have to take seriously. 
Of course, there would be plenty of hang-ups and assumptions, but getting this conversation started is a good move on Ackman's part.
Beware promises to cut your taxes
It's election season, and the lies and misleading promises are flying at us.
With the pandemic and all, it's a particularly tricky time to be a politician. But one way to win over voters is to promise them stuff, like healthcare, stimulus checks, or tax breaks. While these all sound great, they're often empty promises — and it's important not to get your hopes up as 2020 drags on.
Case in point, the White House recently ordered a payroll tax holiday that went into effect on Tuesday and lasts through the end of the year. Under the people earning under $4,000 every two weeks, or below $104,000 annually, won't have to pay the 6.2% tax out of their paychecks, which funds Social Security. 
Sounds great, right? That's the whole idea: The president issued a tax cut, and now, you should see more money in your paycheck.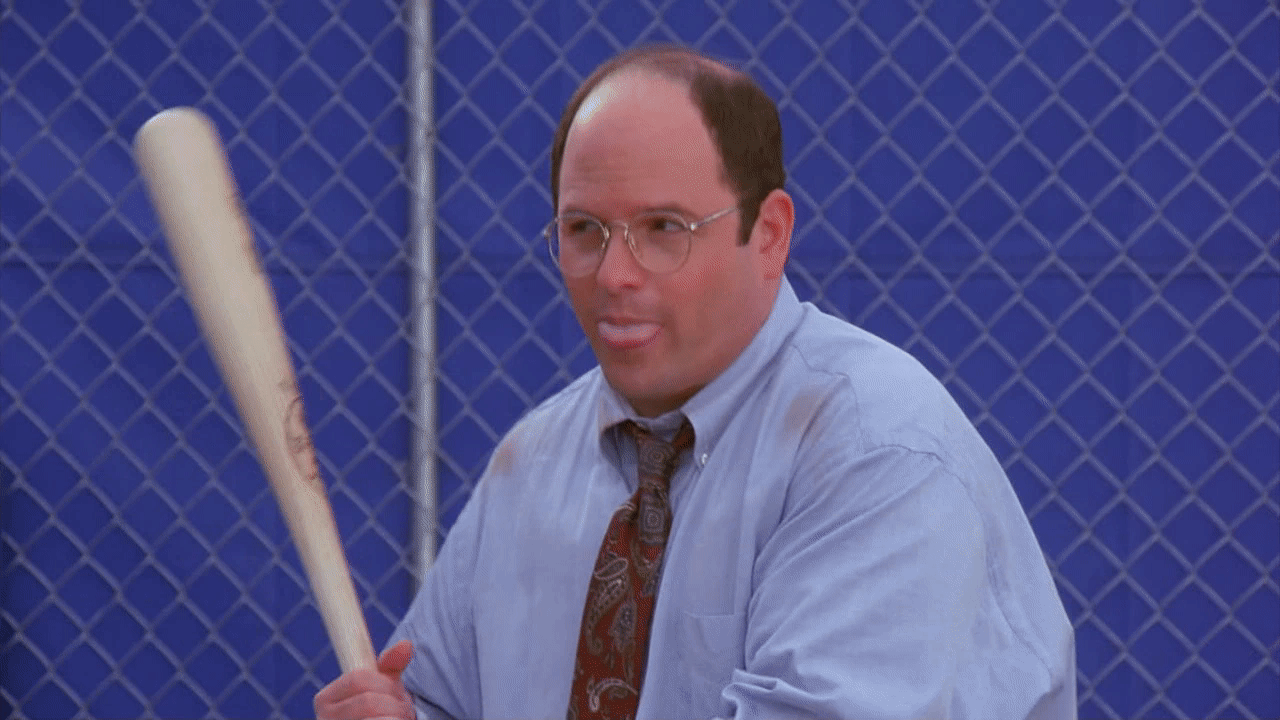 But that's not how it's going to work. Instead, the guidance says that your employer has the option to stop withholding those taxes, which they may not. And it also doesn't absolve a worker or employer of those taxes, it simply defers them. That means you still need to pay those taxes, just not until next year.
Next year as in, after the election.
So keep that in mind — you're likely to hear more promises or short-term fixes offered up to try and win your support from both candidates. Just remember to keep an eye on the details and know what, exactly, you'll be on the hook for when all is said and done.
This week's numbers and links
Until next time,
Sam