Discover more from Not Pretty, Not Rich
A newsletter about doing things the hard way.
Over 1,000 subscribers
A grand reopening
Good morning,
This is Not Pretty, Not Rich— a newsletter meant to keep you up to date on what's happening in the markets and economy, and what you can do about it — if anything.
A reminder that I'm now sending this out on a Tuesday/Friday schedule for the time being. If any of you would like to see it more or less, let me know.
It's Friday, April 17.
———————————————————
I don't know about you all, but: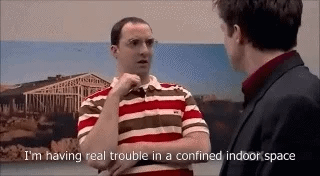 A grand reopening
The White House unveiled guidelines for opening up the country as it appears we've gotten past peak pandemic, at least in some areas. Ultimately, it looks like it'll be up to the individual states and governors to make the call as to when they can or should lift restrictions. That'll be a whole lot easier to do in Minot than it will be in the Bronx, though, so it'll be interesting to see how this plays out.
And the main issue that is really going to stymie America's great reopening is that we still have a widespread lack of testing. We just plain don't know how widespread the pandemic is (or was), and without a proper gauge, it's going to be a gamble to start opening things back up again. 
Even the body counts are, in all likelihood, severely undercounted. People are being killed by the virus who were never tested, or who never left their homes, and aren't a part of the official death toll. It's a bit of a nightmare scenario. And even if we try to open up state by state, it's always going to be a gamble — more people will probably die, but for some, that's a trade-off worth making.
It is fair to say, though, that eventually, our leaders are going to need to decide when we try and go back to normal. Nobody will ever be completely immune or until we have a vaccine, and though there are some promising leads in terms of treatments, that's still a ways off.
Taking it all in
Yesterday, we got another weekly unemployment report. And it showed that another 5.2 million people have filed for benefits, meaning that 22 million people have been put out of work by the virus. And there are still more to come, unfortunately.
The small business rescue loan program has also run out of money, meaning even more employers could soon run out of money. And it doesn't look like Congress is going to be quick about pushing through more funding.
So, again, a lot of bad news. But as I've written before, I think it's important to get a true sense of what's going on.
There's no reason to think that the virus was created in a lab. It's not being caused by 5G towers. The threat always existed — and at some point, this will happen again. We're fortunate that this particular virus isn't more deadly, otherwise, we'd all be living out a twisted, non-fiction version of a Stephen King novel right now.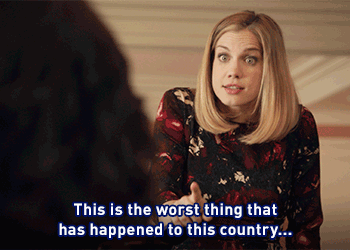 Get that money
On a positive note, economic impact payments are on their way, and many of you have probably already received it. Again, if you need to expedite the process, file your 2019 tax return if you haven't, and sign up for direct deposit through the IRS. You can even check the status of your payment.
A side note: If you receive a call, email, or text from someone purporting to be from the government, it's a scam. And if they use the term "stimulus payment," it's definitely a scam. An expert told me this week that the language matters — the actual name is "economic impact payment."
Finally, something else I wanted to share with you was this article by Michael Batnick, who's a CFA at Ritholtz Wealth Management. He also co-hosts a podcast, Animal Spirits, which I like a lot. It's worth subscribing to if you want to learn more about the markets.
Anyway, he wrote this post: This is Why We're Angry. It goes into how the average middle-class household in the U.S. has, by some measures, not made much progress toward becoming more prosperous over the past 50-60 years. Wealth is getting siphoned upwards (if you haven't noticed), and though we're enjoying a higher standard of living, in most cases, there's a lot to be angry about.
And if you want to get angry, just remember to channel it into something positive.
Sam