Discover more from Not Pretty, Not Rich
A newsletter about doing things the hard way.
Over 1,000 subscribers
Consciously uncoupling from reality
Good morning,
This is Not Pretty, Not Rich— a newsletter meant to keep you up to date on what's happening in the markets and economy, and what you can do about it — if anything.
Shout out to Raquel, who called this newsletter "a slap to the face — in a good way."
It's Tuesday, April 7, 2020.
———————————————————
If you haven't noticed, we've detached from reality
Yesterday, the body count in the U.S. due to the coronavirus outbreak crossed the 10,000-mark, the British Prime Minister was put into intensive care, and Jamie Dimon, the CEO of JP Morgan Chase, said we should all anticipate a "bad recession" as a result.
And in reaction, the stock markets went up more than 7%. Why? It's hard to say — except that we seem to have completely detached from reality at this point.
For instance, the value of Nike stock is roughly equal to what it was one year ago. Traditionally, we say that the market is forward-looking…So that would seem to indicate that people are more optimistic about Nike right now than they were one year ago.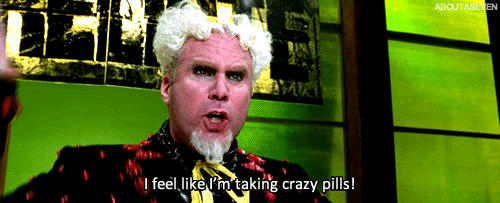 This is hard to explain, so I won't even try. Just know that things are weird right now.
Vaccines and miracle cures
We're also hearing a lot about potential cures and vaccines lately. Yesterday, the president even said that there was "light at the end of the tunnel" and that things were "advancing rapidly." We all know he's a man who's prone to hyperbole, so you probably shouldn't share his enthusiasm. 
But I hope he's right, and you should too.
The president and some of his known associates have also been out hawking some unproven cure for the past couple of weeks, too. While that potential treatment, the malaria drug hydroxychloroquine, has shown some promise, it's far from a proven treatment. But that hasn't stopped people from running with it — a man in Arizona even died after taking it (he actually ingested a variant of the drug, used to treat fish for parasitic infections) — on the president's recommendation.
Here's some advice: If Rudy Giuliani and Dr. Oz — and no real doctors — are telling you it's okay, it's probably not okay. If the doctors decide, after some rigorous testing and reviews that it is okay, then we can start recommending it. 
What should you expect going forward?
This is the million-dollar question, and I don't have an answer. But I think we should all count on a few things happening. The markets will continue to be incredibly volatile, for one. After a big increase yesterday, there's no telling what will happen tomorrow.
Second, the government will most likely pass another stimulus package. While we don't know what would be in the next one, the first three clearly aren't enough to deal with the fact that we're putting the economy into a coma for several months. 
And finally, don't expect things to go back to normal. A lot of things are going to change after the outbreak subsides — and it may resurface again later this year. It's impossible to say what things will look like, but I found this story by Ed Yong in the Atlantic from a couple of weeks ago really enlightening. I suggest you check it out.
Until Friday, keep swinging.
Sam