Discover more from Not Pretty, Not Rich
A newsletter about doing things the hard way.
Over 1,000 subscribers
Some things are designed to fail
Good morning,
This is Not Pretty, Not Rich, a newsletter meant to keep you up to date on what's happening in the markets and economy, and what you can do to take advantage — if anything.
A reminder that I'm now sending this out on a Tuesday/Friday schedule for the time being. If any of you would like to see it more or less, let me know.
You can also connect with me on Twitter and LinkedIn.
It's Tuesday, April 28th, and I've been at home for six weeks. Current feelings: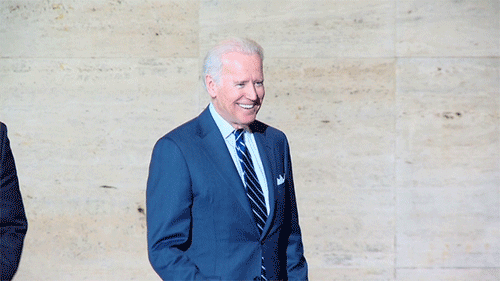 ———————————————————
Opening up
Some parts of the country are starting to open back up — though in others, like New York (where yours truly is), we're still hunkered down. As we've discussed in this very newsletter, deciding to go ahead and open things up again is a gamble. It's likely that people will get sick and possibly die because of the decision.
That said, it has to happen sometime. I'm getting antsy myself, and I'm getting the feeling that more and more people are going to start assessing their own risk and venturing out. And I don't think there's much we can do about it. Doctors and medical professionals, including the acclaimed Dr. Fauci, are still warning that we need to keep social distancing protocols in place throughout the summer, and that there could be another 'wave' this fall.
We'll have to see. But for now, some states are going ahead, including Georgia, which allowed some businesses to reopen to the public. Those included restaurants, gyms, and tattoo parlors — all places that few, seemingly, would want to go during a pandemic.
With 26 million people out of work, I can't blame anyone for wanting to push ahead and try and get the economy going again. But it's not going to be easy.
Again, we don't have a sustained downward curve in terms of the number of cases we're seeing. As of Monday, 55,000 people have been killed by the virus in the U.S. alone, and we still aren't even testing people at a respectable rate. We shut down the country to put safety systems and protocols in place. But we didn't do much.
Hopefully, everything turns out fine. Reopening should help some people get back to work, but it doesn't mean anybody's going to go out and buy stuff, though, so there's still a demand issue to contend with.
"More of a dimmer"
Speaking of a demand issue — this is the reason we shouldn't necessarily expect or think that the economy is going to come flying back over the next few months. Most projects anticipate that, once things do reopen, that yes, we'll see unemployment numbers drop. But a lot of people are going to be reluctant to go to events, eat at restaurants, etc.
For that reason, the economy won't flip back on like a light. Here's some insight from Douglas Porter, CFA, Chief Economist and Managing Director at BMO Economics, which I found interesting:
"While some jurisdictions are moving faster than others, a few as early as this week, the reopening process is shaping up to be more of a dimmer switch than a toggle for economies."
Further:
"Turning on the lights fully for the U.S. and Canadian economies, i.e., getting back to pre-pandemic levels of activity, could take a long time, with the length of inter-phase intervals very uncertain. There are also structural considerations. Some businesses won't reopen, succumbing to insolvency. Some household and business discretionary spending may be constrained persistently by financial pressures. Some activities could return in a meaningful way only after a vaccine arrives (taking a cruise comes to mind)."
All this is to say that we should temper our expectations. We'll be back, but it's just going to take a while.
Some things are designed to fail
This has been a bit of a downer newsletter, but I'll leave you with something to get good and mad about — and I think it's okay to get angry as long as you use that spark for something positive. Remember that.
I read this article from Politico a couple of weeks ago, and it stuck with me. It's called "'It's a shit sandwich': Republicans rage as Florida becomes a nightmare for Trump." Like Trump or not, this isn't about him — it's mostly about the former governor of Florida (and current Senator) Rick Scott, who kneecapped the state's unemployment system to make it harder to get unemployment benefits.
In short, they specifically designed the system to fail to serve two purposes: 1. Avoid paying out benefits and thus saving the state money and 2. Artificially keeping the state's unemployment numbers low. Now, of course, this appears to be backfiring on them.
Faltering unemployment systems aren't, of course, a uniquely Floridian problem. Lots of states are experiencing issues. We can, however, see that the system in Florida is working as designed: Like a shit sandwich.
"In March, just before the pandemic really began wreaking havoc on the economy, 65.9% of unemployed Massachusetts residents received benefit payments but only 7.6% of jobless Floridians did," according to Pew Research.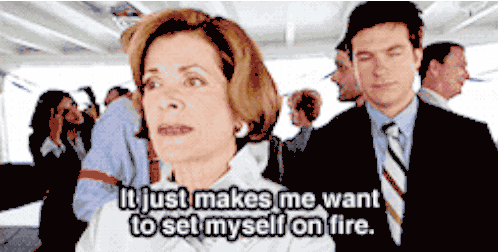 What can you say? All I can muster is a very strong "SMH." 
See you on Thursday,
Sam