Discover more from Not Pretty, Not Rich
A newsletter about doing things the hard way.
Over 1,000 subscribers
Thanks for the reminder, Salesforce
Not Pretty, Not Rich is a newsletter meant to keep you up to date on what's happening in the world, and how you can position yourself to take advantage.
As always, feel free to connect with me through my website, on Twitter, LinkedIn, or send me an email at sammbecker@gmail.com. Also, if you enjoy this newsletter, I'd really appreciate it if you would share or forward it to others.
It's Friday, August 28, 2020.
———————————————————
What's shaping the world this week
This has never really happened before, but sports does seem to be one thing that gets Americans' attention. Case in point, earlier this year, people really didn't realize how serious the COVID-19 outbreak was until the NBA abruptly put its season on hiatus, and the other leagues followed. We'll see if this has a similar effect regarding police violence and racial justice.
It's going to be easier to invest in the next hot startup
The SEC just modernized the definition of "accredited investor."
Some people get rich by becoming early investors in certain companies. The early-round investors in companies like Facebook, for example, are now rolling in cash thanks to their well-placed bets back in the early 2000s. Almost every startup or early-stage business looks for funding from investors, be they venture capital funds or individuals.
There are opportunities out there, too, for these early-stage investors to hit it big. Look at alternative meat companies, for instance. Right now, there's no real way for the average person to invest in Impossible Foods, creator of the Impossible Burger, and a direct competitor to Beyond Meat. Beyond, though, has gone public, meaning you can buy the company's stock any time you'd like.
So, how do people get in on these early-stage companies and make piles of cash? Usually, to invest in young companies, you have to be an "accredited investor," as designated by the SEC. Essentially, the government wants to make sure you're not getting in over your head and have the money to get by if things go bust, as investing in startups and young companies is extraordinarily risky. Generally speaking, accredited investors need to have a net worth in excess of $1 million, and an annual income of more than $200,000.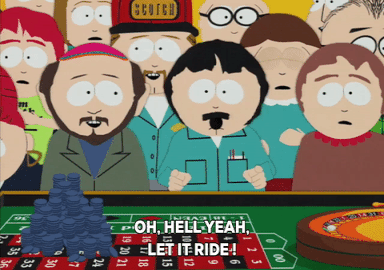 To sum it up, you have to be loaded to become an accredited investor.
But just this week, the SEC made some changes to the rules — and it'll now actually be easier to qualify as an accredited investor. Instead of adhering to net worth and income standards, individuals can now use their educational attainment or professional credentials to qualify. Essentially, the SEC thinks that if you've proven your salt in other areas of your life, you're smart enough to invest in private companies.
From a statement by SEC Chairman Jay Clayton:
"Individual investors who do not meet the wealth tests, but who clearly are financially sophisticated enough to understand the risks of participating in unregistered offerings, are denied the opportunity to invest in our private markets."
Additionally, SEC Commissioner Hester Pierce tweeted:
Overall, this seems like a step in the right direction. More people will now be allowed to invest their money as they'd like, although some will probably take it on the chin. The rules did need to be updated, but we'll have to wait and see what the effects are over time.
Remember, too, that people (even sophisticated ones) are already losing their money by buying a ton of shares of bankrupt companies like Hertz on Robinhood, so remember to just chill out before you start throwing money at your buddy's artisan vegan finger paint company, or whatever.
Salesforce, and everything that's wrong with the world
Software company Salesforce reported earnings and saw its stock price increase 26% — and then immediately announced 1,000 layoffs.
While most businesses have struggled to survive during the pandemic, a handful of large tech companies have blossomed like never before — a list that includes Google, Facebook, and Microsoft. Salesforce, too, is among those companies. And Salesforce has grown so much in recent years that it just found itself listed on the Dow Jones Industrial Average for the first time.
That captured headlines earlier this week for Salesforce which sells access to its cloud-based software to businesses. And it recaptured those headlines again on Tuesday when the company announced its Q2 earnings, which beat expectations big time.
As a result, Salesforce share prices shot up 26% to a record high on Wednesday. Things were, and are, gravy in Salesforce land.

Image: FinViz
But for some of the company's employees, the celebration was short-lived. Salesforce subsequently announced it was laying off 1,000 employees around the world. 
Now, companies make changes all the time. It's a necessary part of conducting business. But the unsettling thing here, especially for the average worker, is that this lays bare just how expendable they ("we", really) are. Your employer can have its best quarter in decades and see its stock price shoot up to crazy levels in 24 hours, and they thank you for your hard work by laying you off?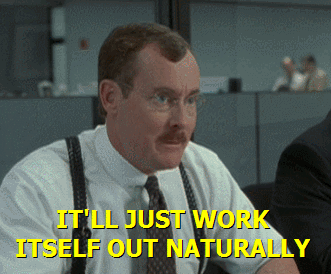 It's not unusual, and really, par for the course. Companies exist, by and large, to create value and money for their owners (shareholders), not to make sure we all have jobs. We can criticize them for that, to some extent, but it's baked into the system. I, for one, think there's a middle-ground, but we're clearly not there yet.
Let the Salesforce news from this week serve as a reminder that this is the way things are done in the modern business world. For workers: nobody owes you anything, and you can never really fully let your guard down. Maybe that can inspire you to start your own business, where you can sink or swim in relation to your abilities, rather than the priorities of unseen shareholders.
Keep your head on a swivel, know what's going on, and make sure you're always prepared for the worst-case scenario. The world may change in time, but for now, most workers at the whims of algorithms and quarterly earnings releases.
In other words, don't hate the player, hate the game. Well, maybe sometimes you can hate the player, too.
This week's numbers and links
    Here's another story worth reading if you'd like to know more about him.
Until next time,
Sam