What your carbon footprint says about your bank account
Welcome to "Not Pretty, Not Rich," a newsletter meant to keep you up to date on what's happening in the world, and how you can position yourself to take advantage. 
As always, feel free to connect with me through my website, on Twitter, LinkedIn, or send me an email at sammbecker@gmail.com.
Onward and upward, it's Friday, July 24, 2020.
———————————————————
In the news
Here's what happened this week:
The feds are 'surging' in American cities. The federal government is sending agents and officers to quell protests in some cities. In Portland, unidentified officers have been caught on camera picking people off the streets and throwing them into unmarked vehicles. This is every libertarian's nightmare come to life, and it's worth thinking about how future administrations might use this same tactic in the future. It should make us all uneasy.
Beefed-up unemployment benefits will expire. As a part of the CARES Act, unemployment benefits were augmented with an extra $600 per week by the federal government. That provision is about to sunset, and there's no replacement deal in place (though it's in negotiation). Those extra funds have helped millions of people get through the pandemic, and if they're not extended, experts say the consequences could be ugly.
Unemployment claims tick back up. The latest weekly unemployment claims data shows that we're hitting reverse on the economic recovery: 1.416 million people applied for benefits this week, an increase of 109,000 from the previous week. Of course, this is only one data point, but it's not a good sign.
Money talks — and it speaks in carbon emissions
A new study from the University of Michigan shows that more affluent areas have higher carbon footprints.
Researchers at UM looked at the carbon emissions of 93 million homes in the U.S., and found that people — or areas — with more money tend to expel more greenhouse gases. In fact, wealthy Americans generate around 25% more emissions than their less-wealthy counterparts. And in the country's richest neighborhoods, residents produce 15 times as many greenhouse gases than nearby, lower-income areas.
The reason why is pretty simple: Wealthier people have bigger houses. And the UM team says that if wealthier people really want to help stop climate change and live more sustainably, they'll have to move into smaller homes and denser neighborhoods — generally, not something rich people want to do.
But hey, who says you can live luxuriously in a compact space?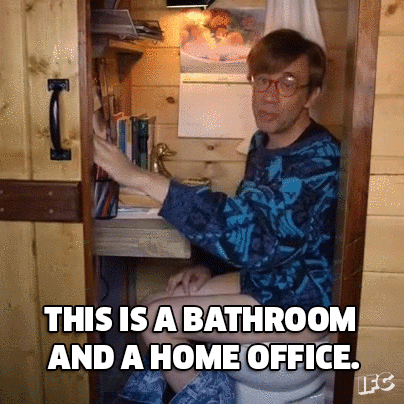 This can also lead to a fun little thought experiment: What does your carbon footprint say about your financial situation?
Make a smart financial move: Bump up your retirement contribution
An annual analysis from Vanguard shows that most people are still way, way behind in their retirement savings.
If you're like me, you probably expect to be dead before you hit retirement age — either because of a climate-related disaster, or a by slipping on a banana peel or something stupid. But that should stop anyone from planning for the future. And when it comes to saving for retirement, an easy thing to do right now is to increase your contributions.
An analysis published last month by Vanguard shows that the average 401(k) account in 2019 was $92,148. But we all know that averages can be deceiving, so it's worth mentioning the median amount: $22,217. If you talk to the experts, they'll generally say that most people should have well over $1 million stashed away in order to retire by the time they reach 65, assuming they want to live comfortably for many years.
So, this data tells us that the average American is way behind in their savings. Though it's fair to mention that a 401(k) or IRA should only account for a portion of your retirement savings, for most people, it's a large percentage.
Given the outlook, do yourself a favor and increase your contribution. Even bumping it up by 1% will help you save more in the long run, and you likely won't feel the difference in your paycheck. You'd be hard-pressed to find someone who regrets saving more — so take a minute, log on to your provider's dashboard, and pay your future self a little more.
This week's numbers and links
$13 billion: The amount Jeff Bezos added to his net worth in a single day on Monday.
14,100: The number of businesses that have permanently closed in California due to the pandemic, versus 15,300 that have temporarily closed, according to data from Yelp.
101: Days until Election Day. So, in real time, that's about six years.
$7,640: The average cost of a funeral in 2019. 
Elon Musk says Tesla has created an insurance company, and that it'll be able to offer lower rates because Tesla's vehicles collect so much data about a driver's behaviors. 
Until next time,
Sam