Discover more from Not Pretty, Not Rich
A newsletter about doing things the hard way.
Over 1,000 subscribers
Good news: We're apparently all wealthier than ever
Not Pretty, Not Rich is a newsletter about money, finance, and the economy written by me, Sam Becker.
As always, feel free to connect with me through my website, on Twitter, LinkedIn, or send me an email at sammbecker@gmail.com. Also, if you enjoy this newsletter, I'd really appreciate it if you would share or forward it to others.
It's Friday, September 25, 2020.
---
First and foremost: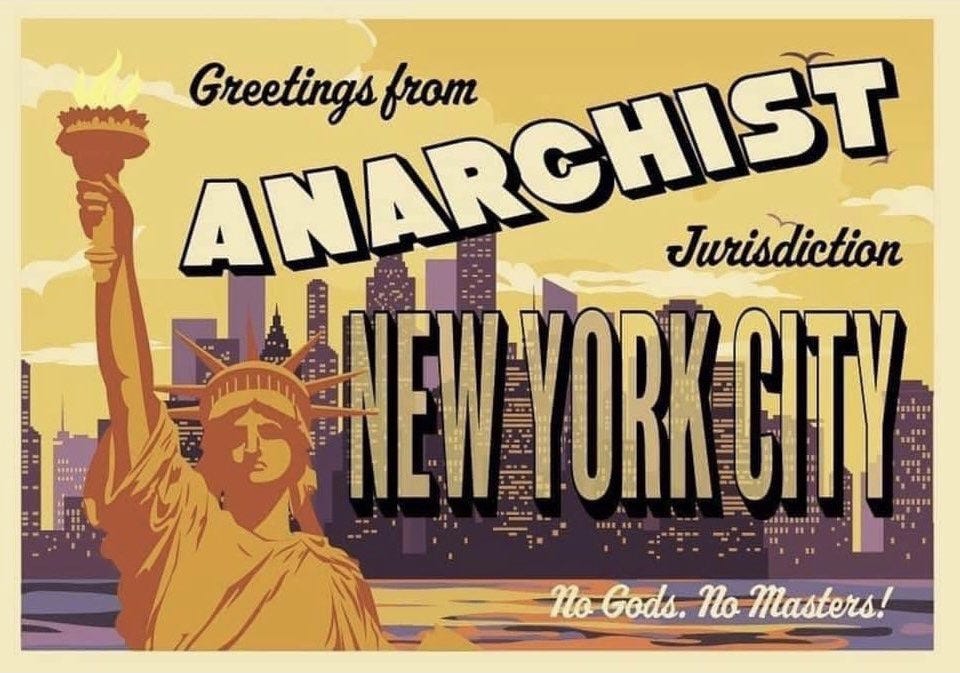 For real though, the most anarchy I witnessed this week was some loser having a cow because there was no more oat milk at the local coffee shop.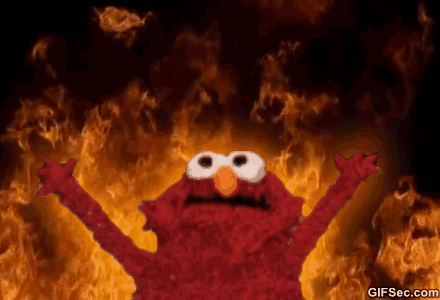 What's shaping the world this week
There's an opening on the Supreme Court. Ruth Bader Ginsburg passed away late last week, adding even more intrigue to this year's election. While it looks probable that Republicans will fill the seat this year, a more conservative bench could have huge implications for all of us financially — something I'll write more on in the coming weeks.
The virus is making a quiet comeback. Remember, there's still a pandemic killing people by the thousands. We've reached the 200,000 death threshold, and cases are starting to rise again. It looks like that "second wave" we were warned about may be arriving as case counts are roughly where they were a couple of months ago.
The markets are a little shaky. While we reached record levels not too long ago, the past week (or month, really) has seen a slight downturn.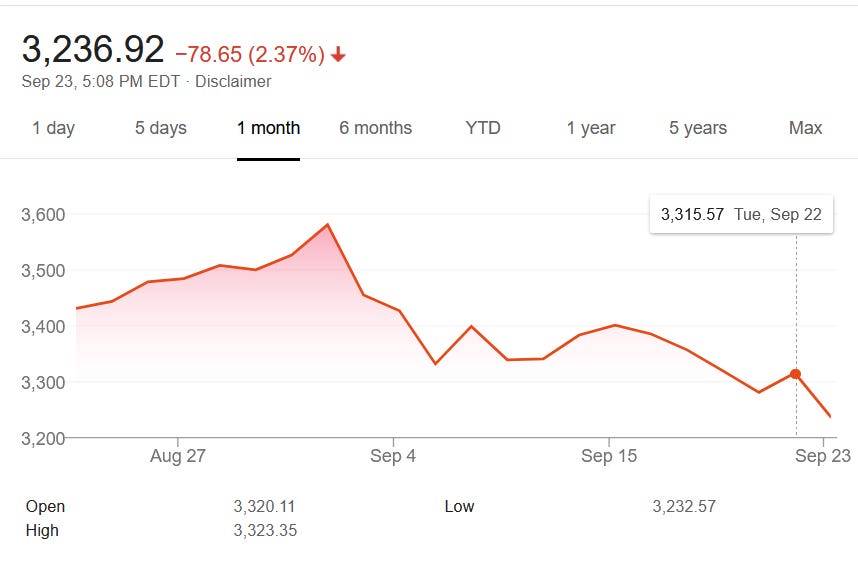 Image: Google
---
How should you feel about this chart?
An interesting look at the trading habits of U.S. Senators.
Take a look at this chart from Quiver Quantitative, which shows both the performance of the S&P 500 and trading sentiment and activity by U.S. Senators (data sourced from here):

Image: Quiver Quantitative
Notice any…interesting patterns? It appears that our Senators, who are generally clued in to massive happenings in the world (like a coming pandemic) before the rest of us, are using that information to reposition their portfolios to maximize or minimize their returns and losses.
Of course, it's hard not to blame them — it only makes sense to try and do what's in your own self-interest. But this does come across as some sort of betrayal. You may remember that earlier this year, some Senators came under scrutiny for this very reason. Ultimately, nothing really came of it, but it's clear from the chart above that our policymakers are using insider information to make trades and preserve their wealth.
We usually don't notice, as there's a delay between when policymakers make trades and when they're actually disclosed. So, these things usually just slip under the radar. That's why we can't necessarily track Congressional trades in real-time.
And, of course, we should remember that just because these trades are being made, it doesn't necessarily mean that they're good trades, or that these Senators know what they're doing. While we'd all like a little more information to be able and effectively bet on when the market is going to drop 34%, as it did earlier this year, there's always the risk that we're wrong.
In fact, research shows that Senators don't do much better than anyone else, even with additional information to help them choose their positions. So, maybe it's not worth being all that upset about?
And I suppose that many of us could've guessed that the stock market was going to be wrecked by the pandemic. Right?
I'm not sure how to feel about this, but I do think it's always good to have more insight and transparency into what's going on with our leaders.
---
Americans' net worth reaches record levels
Believe it or not, but we are, on average, richer, despite the economic devastation of the past six months.
The current state of the economy might not make you feel like a million bucks, but the data says that the average American is richer than ever before. American household wealth is at a record high, according to fresh data from the Federal Reserve, mostly thanks to the recent stock market surge over the past several months.
All told, American households' net worth increased 7% between April and June to a total of $119 trillion — it had fallen to $111.3 trillion earlier this year when the pandemic first crushed the economy.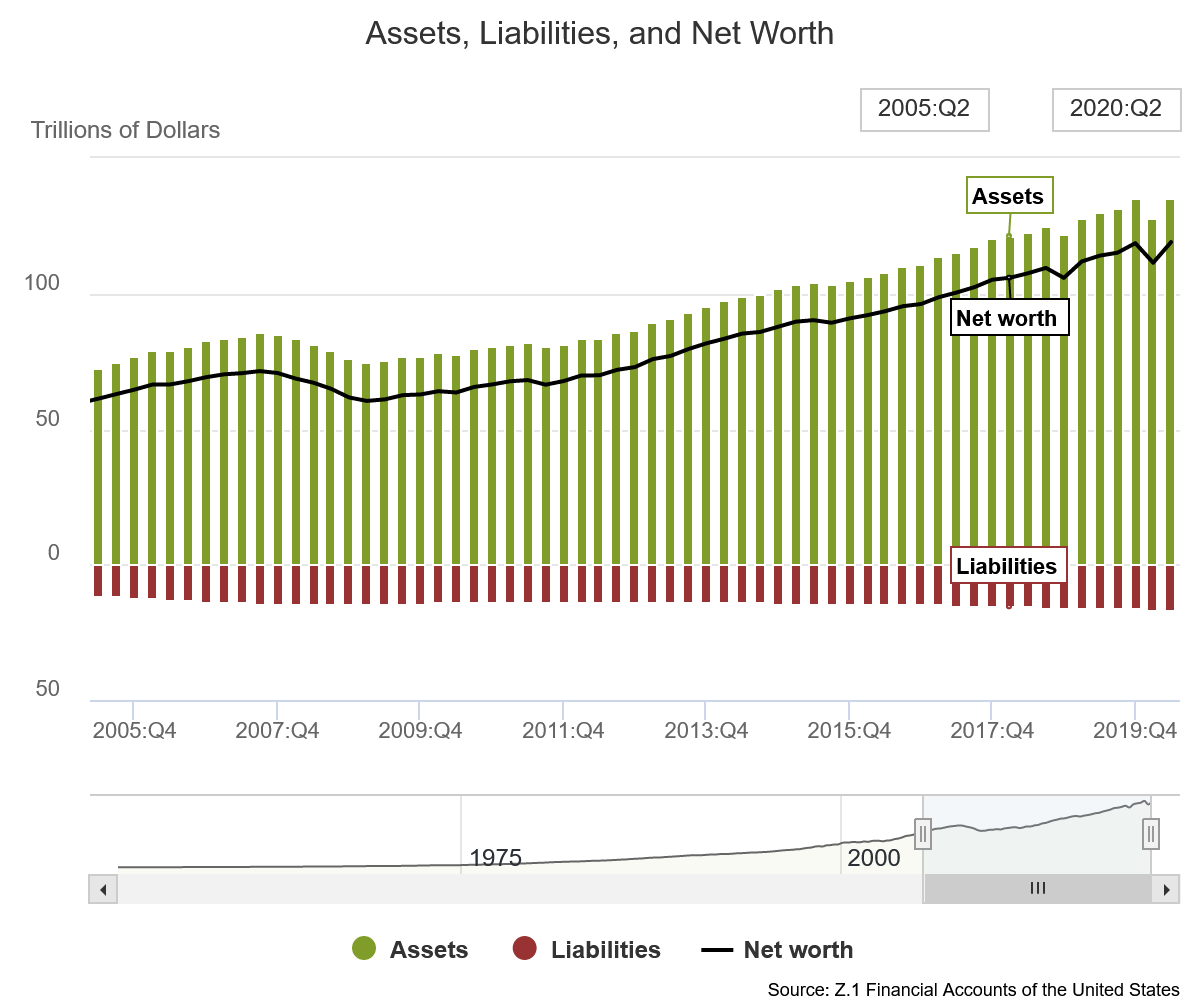 Image: The Federal Reserve
The combination of the stock market rally, along with unprecedented government assistance to households in the form of stimulus checks and augmented unemployment benefits have clearly helped boost these numbers up. We know that the savings rate also spiked to record levels, as people were receiving money and didn't really have anywhere to spend it due to pandemic-related lockdowns.
So, if you needed something to feel good about this week, here it is. Now, we'll just have to wait and see if these numbers erode as there doesn't appear to be any more coronavirus relief packages in play for the rest of the year, and the economy tries to mount a full recovery.
---
This week's numbers and links
50%: The price jump for wholesale tea leaves since March.
1,430: Hectares of UNESCO World Heritage land in the city of Rome — much of it now backed by corporate sponsors to offset lost tourism revenue.
$500: The price of Amazon's new 'Prime Bike', a cheaper competitor to the Peloton bike, which costs around $2,000.
50: The number of hedge fund employees working from tents in the Connecticut forest for Bridgewater Associates.
2.4%: The increase in existing-home sales in August, according to the latest report from the National Association of Realtors. The national median price for an existing home is now $310,600, up more than 11% from a year ago.
3: The number of "anarchist jurisdictions" defined by the Trump Administration this week, those being New York City, Seattle, and Portland. I've spent most of my adult life living in two of those cities, and can tell you with a high degree of confidence that they have not devolved into dystopian nightmares.
A podcast recommendation: Dan Carlin, one of my favorite podcasters, published a new episode of his show "Common Sense" this week. It's on the second new episode this year, and the third in the past three years. It's a heavy listen, but I think well worth it if you're looking for some straight talk about current events. Listen here.
Until next time,
Sam